menggunakan produk seluler, studio desain berbasis seoul PESI – singkatan dari kemungkinan, esensial, sudut pandang, interpretasi – telah mengkomunikasikan interpretasi baru dan kemungkinan pengalaman melalui kemitraan desain bernama 'kotak kreatif' dengan samsung electronics co., ltd. karena penggunaan produk seluler meningkat, studio menganalisis tidak hanya bentuk dan fungsi produk itu sendiri, tetapi juga lingkungan tempat produk seluler digunakan akan berubah secara signifikan.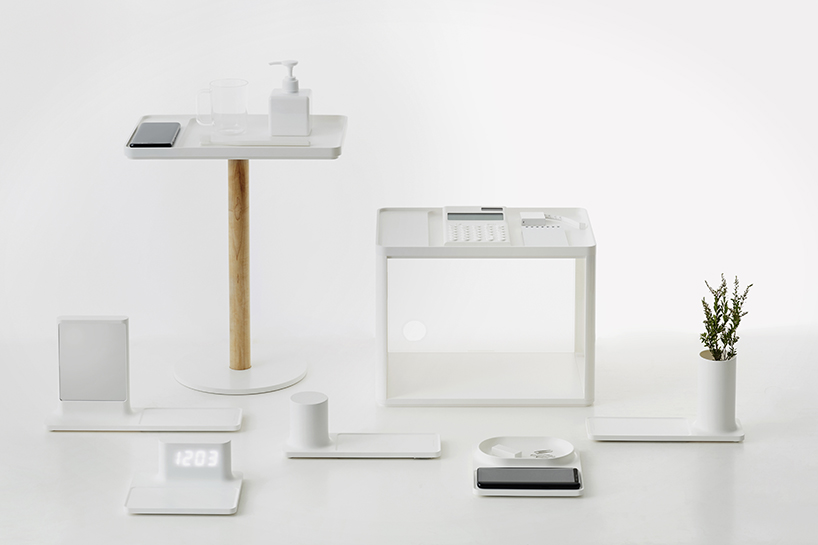 koleksi 'di permukaan' dan 'komposisi'
alih-alih menggunakan konektor USB yang rumit dan menyusahkan, PESI menciptakan dua produk pengisian nirkabel menghasilkan lingkungan yang secara alami bercampur dengan ruang hidup. 'on the surface' adalah desain produk pengisian daya nirkabel yang disatukan dengan aksesori meja. berdasarkan pada bentuk inheren dari produk pengisian-nirkabel datar yang ada, kami telah memvisualisasikan konvergensi seolah-olah aksesori meja naik ke permukaan air. ia memiliki modul pengisian nirkabel yang dapat dilepas di permukaan bawah dan menunjukkan penggunaan lain dari setiap jenis kasing meskipun tidak digunakan. wadah, jam, cermin, speaker, dan baki – total lima jenis kasing tersedia dan kompatibel dengan modul pengisian daya nirkabel dasar.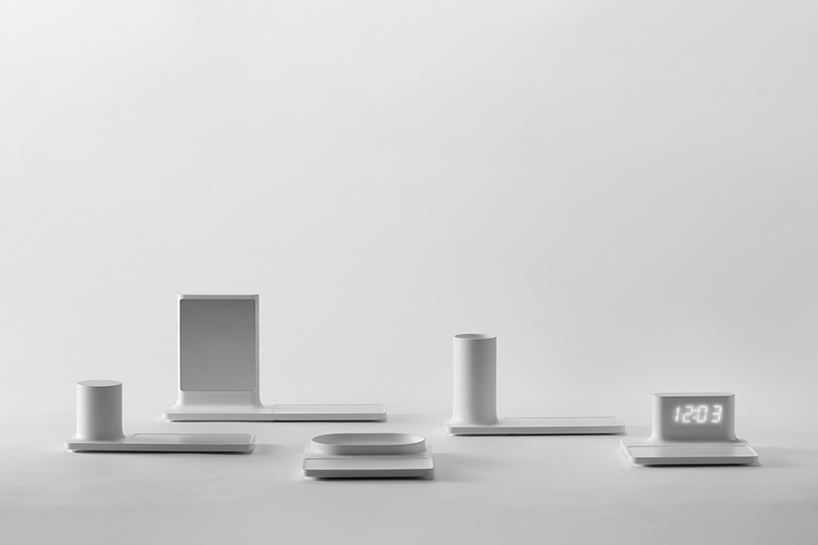 speaker 'on the surface', cermin, baki, wadah dan jam
'komposisi' adalah desain jenis baki dari produk pengisian nirkabel yang dapat diperluas ke berbagai perabotan baki.  ia menawarkan lingkungan pengisian nirkabel dalam satu bentuk furnitur yang sempurna, bukan produk elektronik lainnya. dengan menggabungkan struktur di bagian bawah baki, dapat diperluas ke jenis furnitur baru dan berbagai kombinasi dapat dibuat dengan warna dan bahan. baterai sudah terpasang sehingga setelah terisi penuh, konsumen cukup melepas kabel dan memindahkannya secara bebas ke ruang tamu.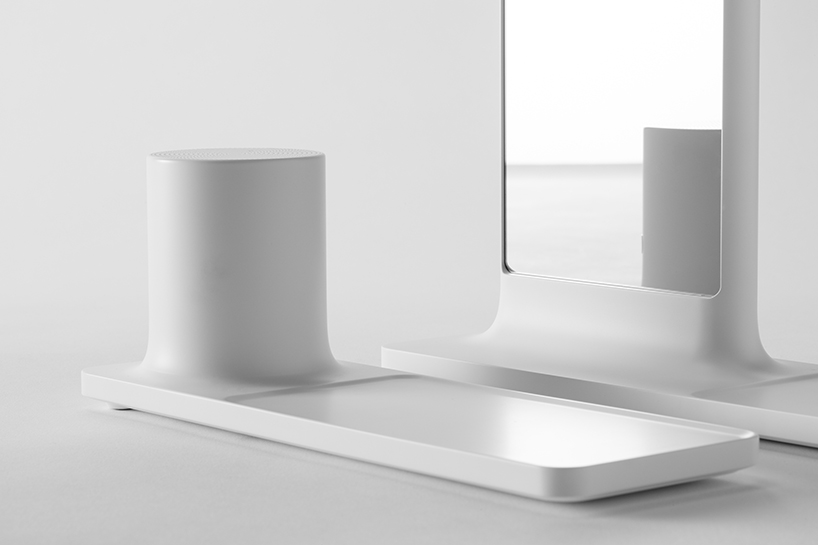 detail baki 'on the surface'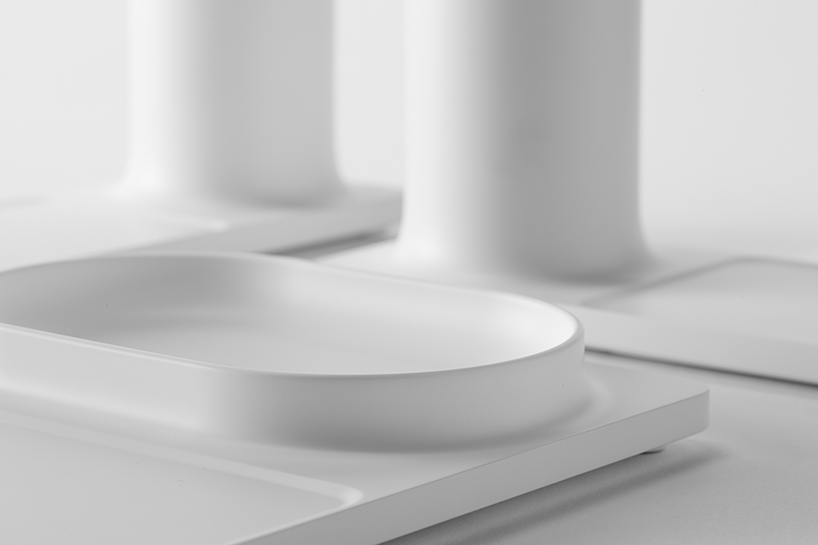 detail baki 'on the surface'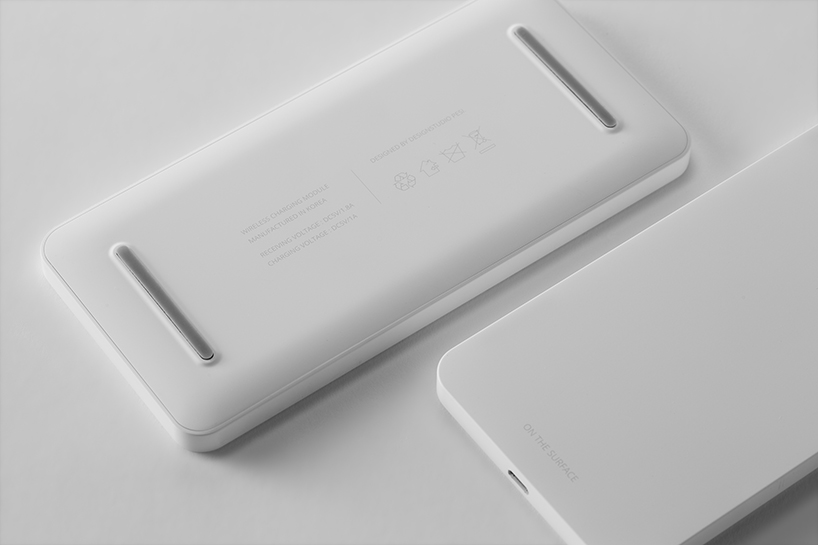 modul pengisian nirkabel 'on the surface'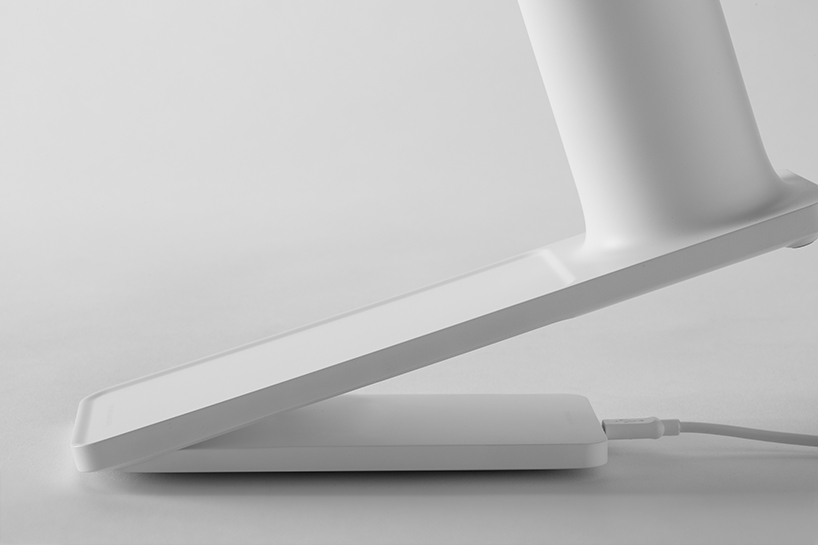 proses instalasi 'on the surface'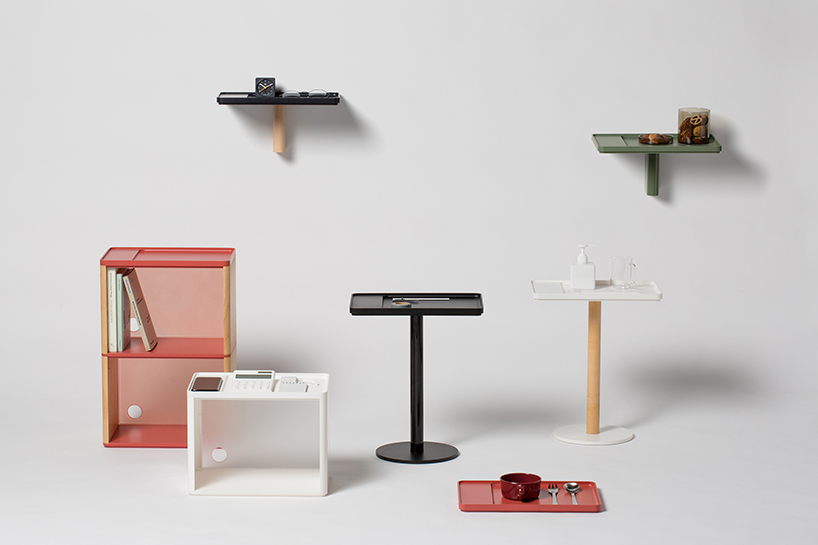 kabinet baki 'komposisi', meja baki, rak baki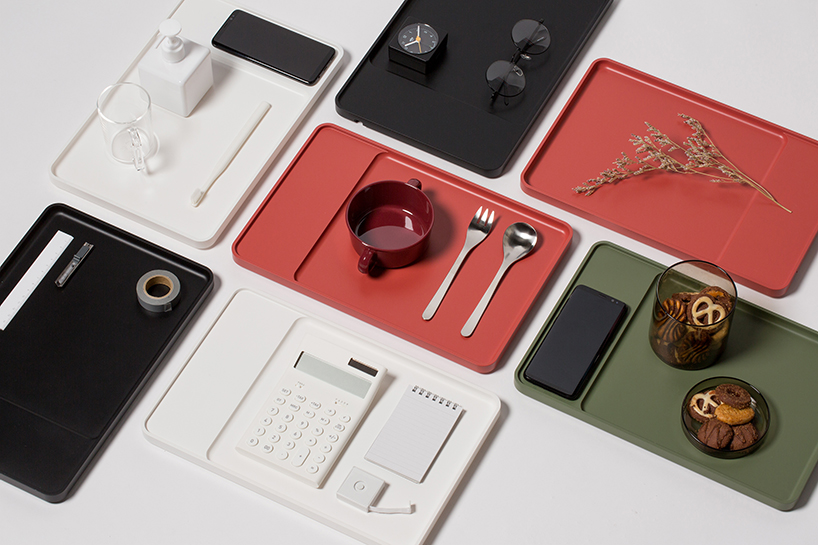 Rincian 'komposisi'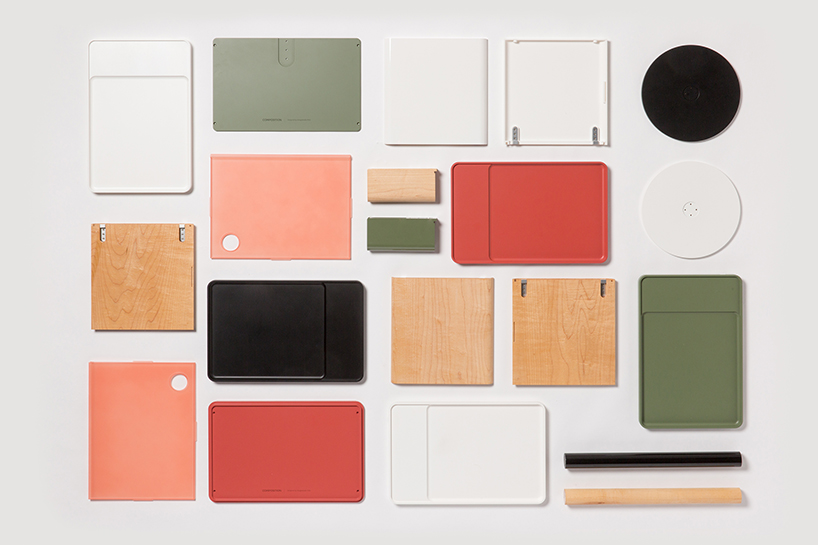 'komposisi' meledak tampilan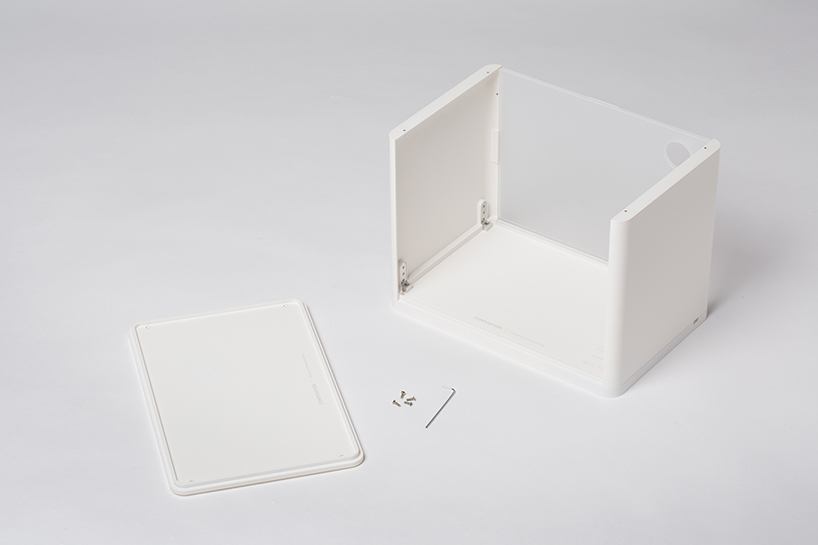 perakitan 'komposisi'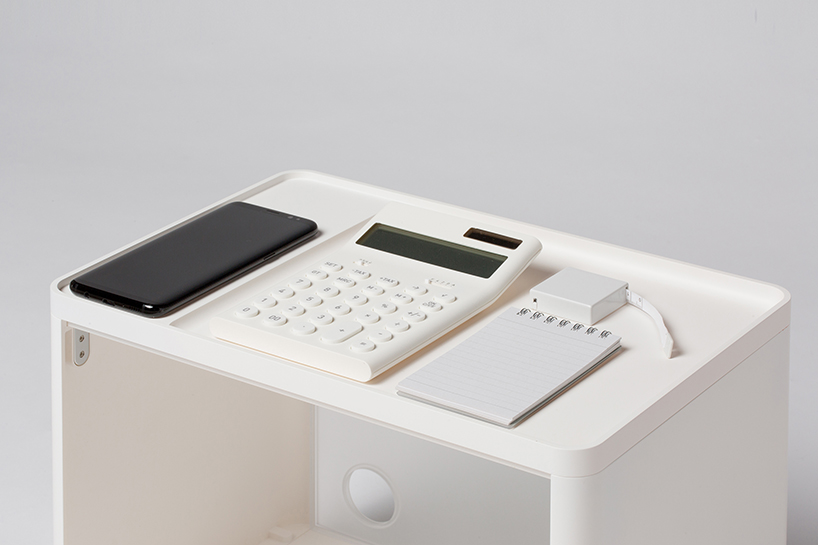 'komposisi' sedang digunakan
sumber: designboom.com