Pernah dengar nama Totoro? Mungkin Anda pernah lihat karakter kartun tersebut dalam bentuk boneka atau casing smartphone. Nah, Totoro itu sebuah karakter film animasi Jepang karya master artist Hayao Miyazaki. Jika Anda penggemar Disney atau anime, Anda pasti akan jatuh cinta dengan film-filmnya.Ini dia film animasi terbaik karya Hayao Miyazaki.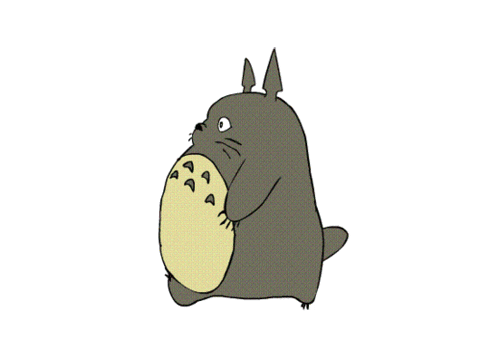 My Neighbor Totoro (1988)
8.2/10 IMDb | 93% Rotten Tomatoes
Salah satu kreasi awal Miyazaki ini berhasil memenangkan 5 penghargaan atas alur ceritanya yang unik. Film manis nan sentimentil ini mencitrakan kebahagiaan lugu dan dunia imajiner masa kecil dengan sempurna. Versi bahasa Inggris film Totoro diisi oleh suara kakak-beradik Dakota dan Elle Fanning, lho.
Spirited Away (2001)
8.6/10 IMDb | 97% Rotten Tomatoes
Jika Anda hanya mau menonton satu film Miyazaki, inilah pilihan yang paling tepat. Spirited Away mendapatkan puluhan penghargaan dari seluruh dunia termasuk sebuah Academy Award, juga dicap sebagai film paling sukses dalam sejarah Jepang. Film ini menceritakan tentang seorang anak perempuan yang tersesat ke alam lain, yang dipenuhi oleh roh baik dan jahat.
Princess Mononoke (1997)
8.4/10 IMDb | 92% Rotten Tomatoes
Film ini bernuansa historis dan juga penuh fantasi. Jika Anda gemar dengan film The Chronicles of Narnia atau Avatar, Anda pasti menyukai cerita ini yang menandingi alam terhadap peradaban, dengan sedikit percikan romansa. Pssst, setiap karakter di film ini digambar tangan!
Howl's Moving Castle (2004)
8.2/10 IMDb | 87% Rotten Tomatoes
Untuk para penonton yang menyukai cerita cinta yang inkonvensional – inilah kisah romantis antara seorang gadis sederhana yang hidupnya penuh rutinitas dengan seorang penyihir yang tampan dan menawan namun bermasalah. Pengisi suara penyihir tersebut diisi oleh Christian Bale – yang beberapa tahun kemudian menjadi si ksatria gelap Batman yang tampan dan bermasalah juga, hehe.
Ponyo (2008)
7.7/10 | 92% Rotten Tomatoes
Versi Inggris film ini dipenuhi oleh bintang Hollywood. Cate Blanchett, Tina Fey, Liam Neeson, dan Betty White ikut menyumbang suara mereka untuk film ceria yang child-friendly ini. Ponyo adalah seekor ikan mas ajaib yang ingin menjadi manusia sejak ia berteman dengan seorang anak lelaki yang baik hati. Ya, memang sedikit mirip dengan cerita Ariel the Mermaid…dengan alur yang lebih imajinatif dan berunsur pertemanan. Oh ya, Anda pasti tergiur melihat makanan-makanan di filmnya! (Kezia Calesta / VP / Image: doc. boredpanda.com, GIPHY.com, ourgoldenage.com.au, thedissolve.com, myanimelist.net, pcwallart.com, moviemezzanine.com)
Sumber: cosmopolitan.co.id