Seorang seniman jalanan asal New York, Tom Bob, melakukan aksi yang "gila" tapi indah. Bagaimana tidak? Dia menyulap apapun yang temukan di jalanan menjadi suatu seni yang indah. Misalnya sebuah jeruji kecil di dinding diubah menjadi sangkar burung, tumpukan tong menjadi bola-bola biliar, penutup gorong-gorong menjadi penggorengan, dan masih banyak lagi.
Dia berhasil mengubah tampilan kota yang membosankan menjadi lebih menyenangkan bagi banyak orang. Berikut beberapa karyanya.
Jangan lupa gosok gigi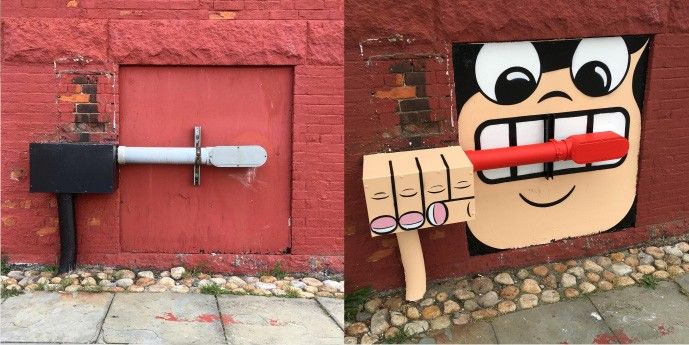 instagram.com/tombobnyc
Nggak hanya artistik tapi juga edukatif, nih.
Gajah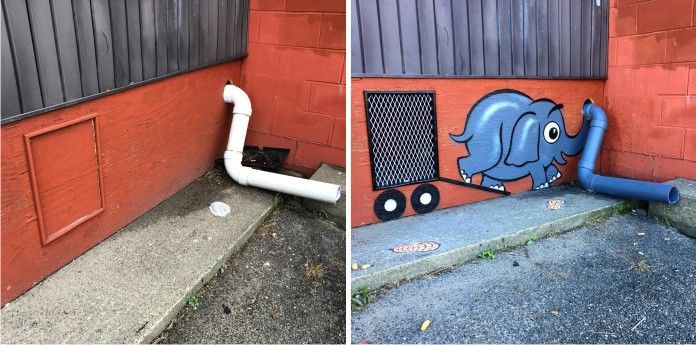 instagram.com/tombobnyc
Cute banget, ya.
Tumpukan bola biliar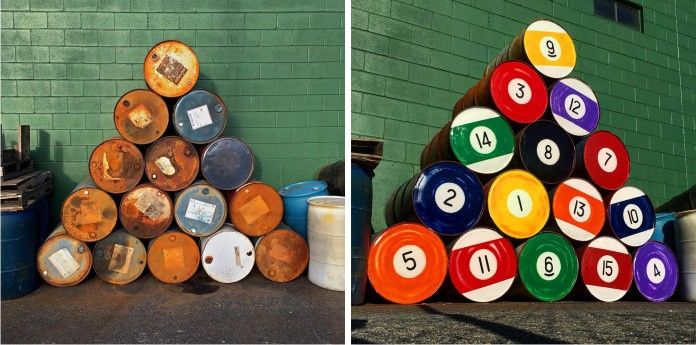 instagram.com/tombobnyc
Kalau ukuran bolanya sebesar itu sih bakal susah nyusun ulangnya.
Ringo Starr – The Beatles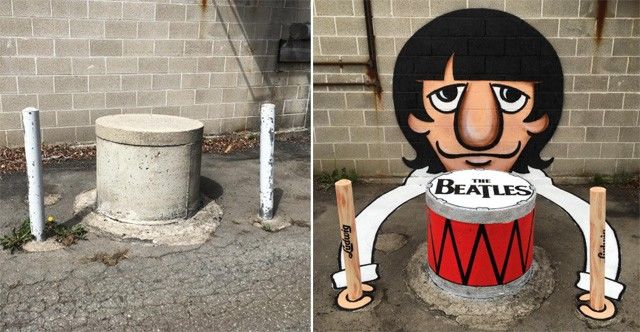 instagram.com/tombobnyc
Palang trotoar yang membosankan diubah menjadi mural Ringo Starr yang sedang bermain drum. Kalau dipikir-pikir bisa dijadiin landmark baru nih, terutama untuk anak-anak muda dan penggemar The Beatles.
Sangkar burung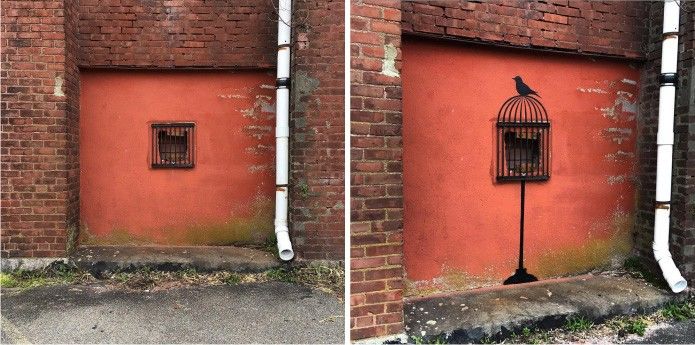 instagram.com/tombobnyc
Kreatif banget, ya. Tapi burungnya kok ada di luar sangkar?
Monyet yang bergelantungan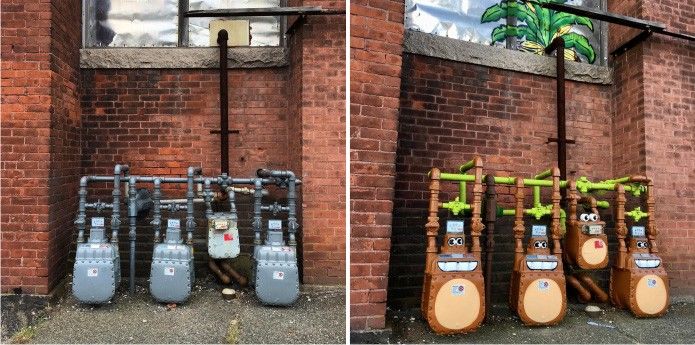 instagram.com/tombobnyc
Awas, jangan sampai kabur monyetnya.
Happy Man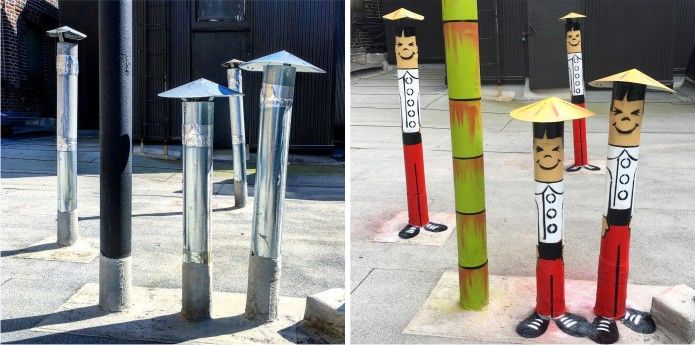 instagram.com/tombobnyc
Kalo kata Anji sih, "Jangan lupa senyum hari ini,". Btw, ini ada di rooftop, lho.
Menangkap ular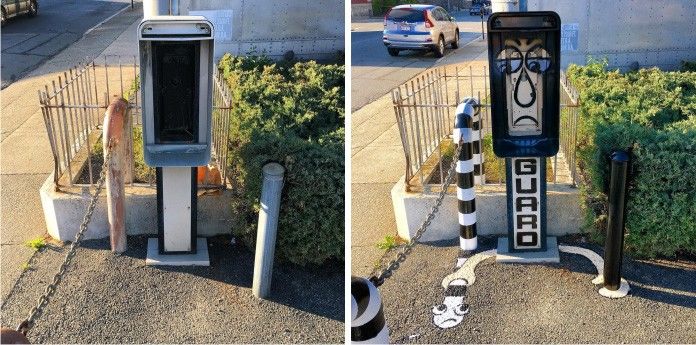 instagram.com/tombobnyc
Eitts, mau kabur ke mana?
Popeye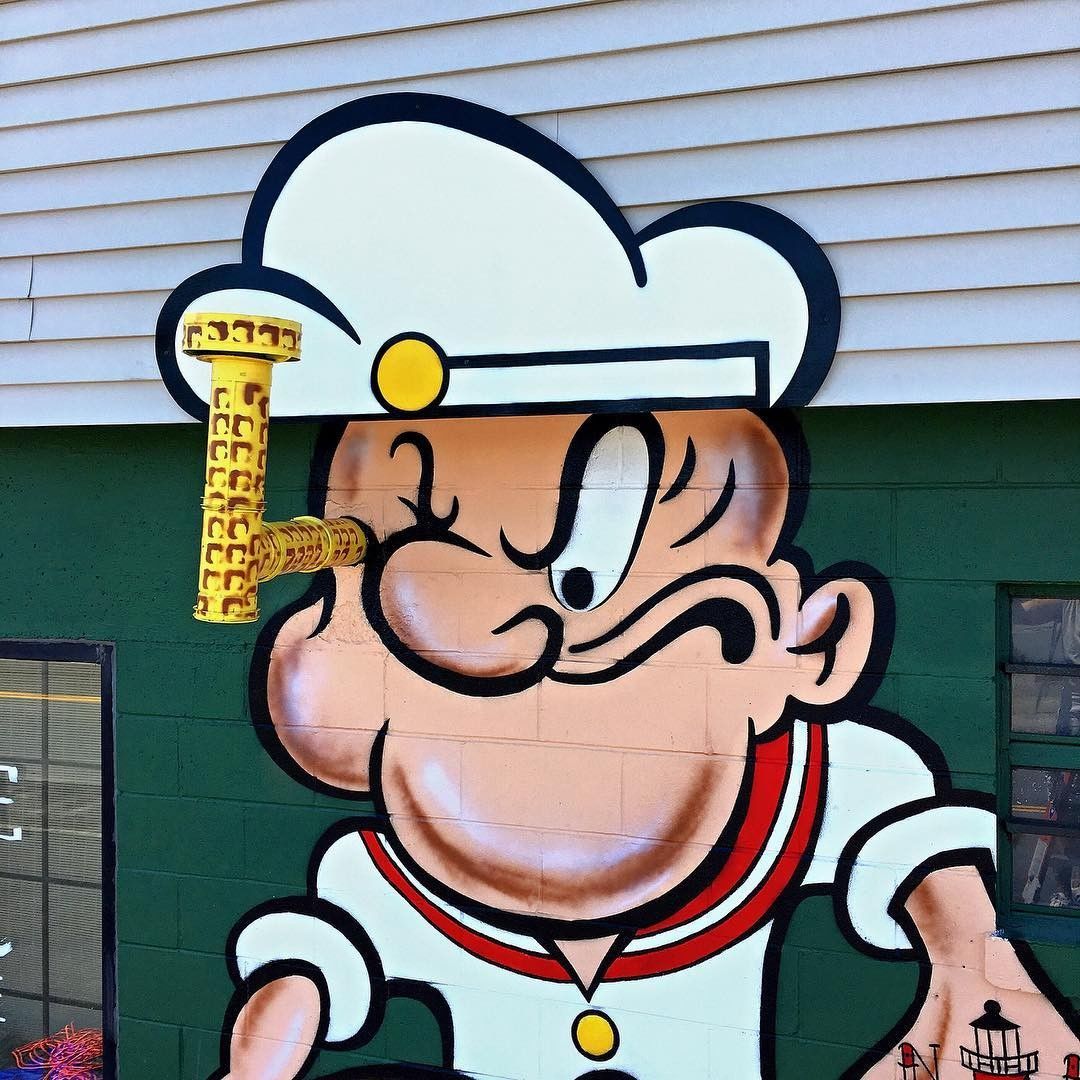 instagram.com/tombobnyc
Asli, imajinasinya liar banget. Bisa kepikiran buat mural Popeye dari ornamen di dinding semacam itu.
Berikut adalah hasil karya dari seniman kreatif asal Amerika yang menjadikan beberapa tempat yang terlihat biasa saja, beberapa tempat yang terlihat kurang menarik, beberapa tempat yang usang dan mungkin pada saat malam juga dapat terlihat menyeramkan berkat karya kreatif para seniman tersebut semua tempat itu di rubah menjadi tempat yang nyaman di pandang untuk menghiasi kota.
sumber : idntimes,imural
Dirangkum dari idntimes